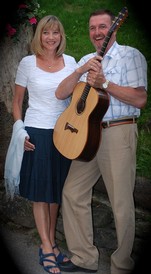 Titti Sigrid Sjöblom is often called by her second name SIGRID when abroad.
Sigrid started singing at the young age of two with her mother Alice Babs. Throughout her childhood she recorded music and could be heard on radio and seen on television. Her first stage performance was at Johanneshov in Stockholm at a UNICEF Gala where she sang "Droppen Dripp". This gala included the likes of Sammy Davis Jr and Ingrid Bergman. Sigrid's second stage appearance was in the musical Jesus Christ, Superstar at Scandinavium in Gothenburg, where she starred in the role of Mary Magdalene. In the 1970's she sang with Charlie Norman and Lennie Norman.
Sigrid's musicality and versatility as an entertainer has led to a wide range of performances from children's songs to jazz, gospels, ballads and pop music. She has sang with many of our most brilliant musicians such as Bengt Hallberg, Charlie Norman, Per-Erik Hallin, Kjell Öhman, Arne Domnérus, Rune Gustafsson, Lars Erstrand and Janne Schaffer.
Ehrling Eliasson is a true Norrlander of the High Coast, from the heart of Höga Kusten, specifically Ångermanland. Ehrling is something of a Jack-of-all-Trades, and since the middle of the eighties, he has been a full time composer, musician and entertainer.